Preserve Your Investment with
Covered RV and Boat Storage
We understand the value of your recreational vehicles (RVs) and boats. These investments provide you with unforgettable experiences and adventures, but they also require proper care and protection to ensure they stay in top-notch condition. With our
Covered RV and Boat Storage
solutions we safeguard your investments and keep them from the elements and potential damage.
Protecting Your Investment from UV Rays and More
UV rays can wreak havoc
on your RV or boat's exterior and interior. Fading, cracking, and deterioration of surfaces and furnishings are common issues caused by prolonged exposure to the sun. Not only are these damages unsightly, but they can also lead to costly repairs and reduce the resale value of your vehicle. That's why our covered storage facilities are designed to shield your RV or boat from the harmful effects of UV rays.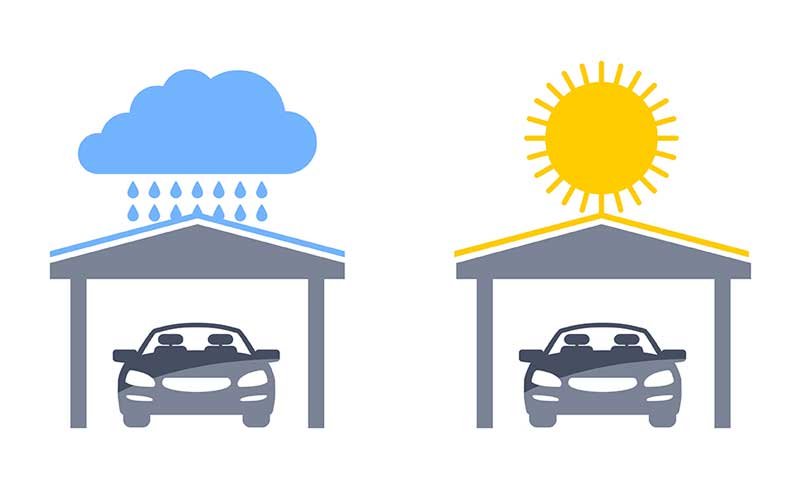 Choose Our Secure, Covered Storage Today
Choose our covered storage today
to preserve the beauty and functionality of your vehicle, ensuring it remains in top condition year after year. But that's not all. Our covered storage spaces offer additional protection against a variety of harsh weather conditions. Whether it's heavy rain, hail, or other environmental factors, your RV or boat is safeguarded against potential damage. We understand that your RV or boat is not just a means of transportation; it's a part of your lifestyle and a source of cherished memories.
Our covered storage solutions
are tailored to provide the best possible care and protection, giving you peace of mind about the safety of your investment.
Convenience and Accessibility
In addition to superior protection, MS Storage offers
convenience and accessibility
to make your RV and boat storage experience hassle-free. Our covered storage facilities are equipped with a range of amenities, including easy access points and spacious parking bays, making it a breeze to store and retrieve your vehicle whenever you need it. We know that maintenance is a critical part of RV and boat ownership, which is why
we provide an on-site dump station
for your convenience. Emptying your tanks and preparing your vehicle for storage has never been easier.
Office Hours
Sunday
Closed
Monday - Saturday

9:00 AM

-

6:00 PM
Closed on hoildays
Access Hours
| | |
| --- | --- |
| Sunday - Saturday | Open 24 Hours |